There are few cities that are more iconic than London. The English capital literally rocks and rules our lives in so many ways that we cannot fathom where to begin and where to end.
From Her Majesty Queen Elisabeth II to the Black Cab, from the Tower of London to Tate Modern, from Brick Lane to Saville Row. There are simply too many amazing things to talk about, see, smell, taste and experience.
This small guide to some of London's finest coffee is purely based on our own recommendations and places we have personally visited over the past few years. Of course, if you're in the coffee world, you'll know that London has one of the highest per km² concentrations of coffee bars and coffee shops anywhere on the planet, and plenty of guides and books have been written to list its myriad of amazing specialty coffee shops.
But if you're only in town for a short while. Try and cram in at least a few of the ones listed below. You won't regret it.
---
Nude Coffee Roastery
For anyone visiting the London Coffee Festival this weekend but wanting a wee bit of respite from all the craziness inside the Old Truman Brewery, you should visit the year old Nude Coffee Roastery on Hanbury St. It is actually right opposite Nude's flagship café but feels a lot more industrial with its massive 35kg Loring roaster and bean bar. This is a great place to read your morning paper while sipping on a delicious espresso.
26 Hanbury St, London E1 6QR – Read our full review here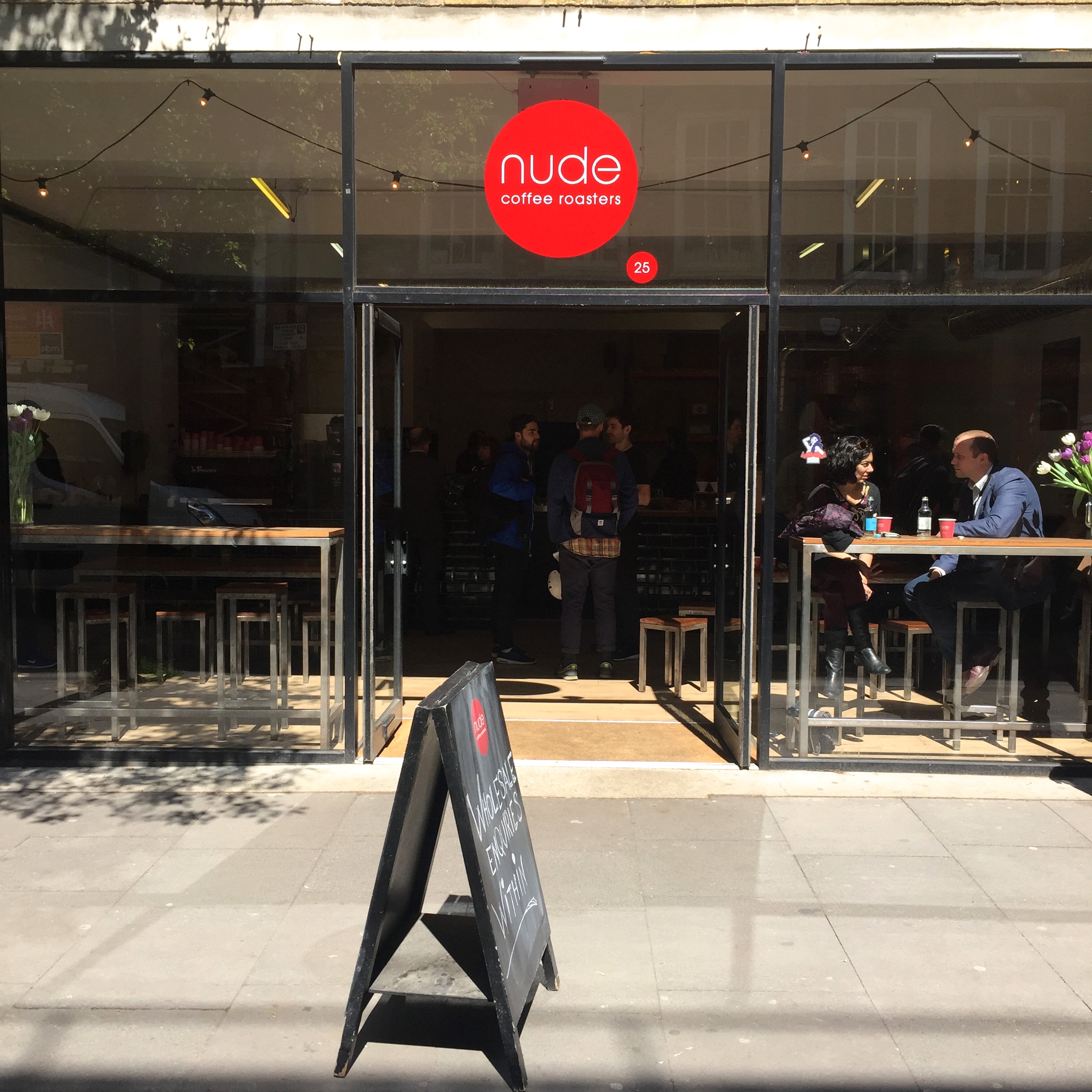 Allpress Espresso 
This London branch of one of New Zealand's most renowned coffee roasters is a wonderful neighbourhood café that, until last year, also hosted the entire UK roasting operation of Allpress UK. Nowadays, all of the roasting is done at a spectacular space in Dalston and this café has been reduced to a small espresso bar so don't be surprised if it looks a bit different from our review.
58 Redchurch St, London E2 7DP – Read our full review here.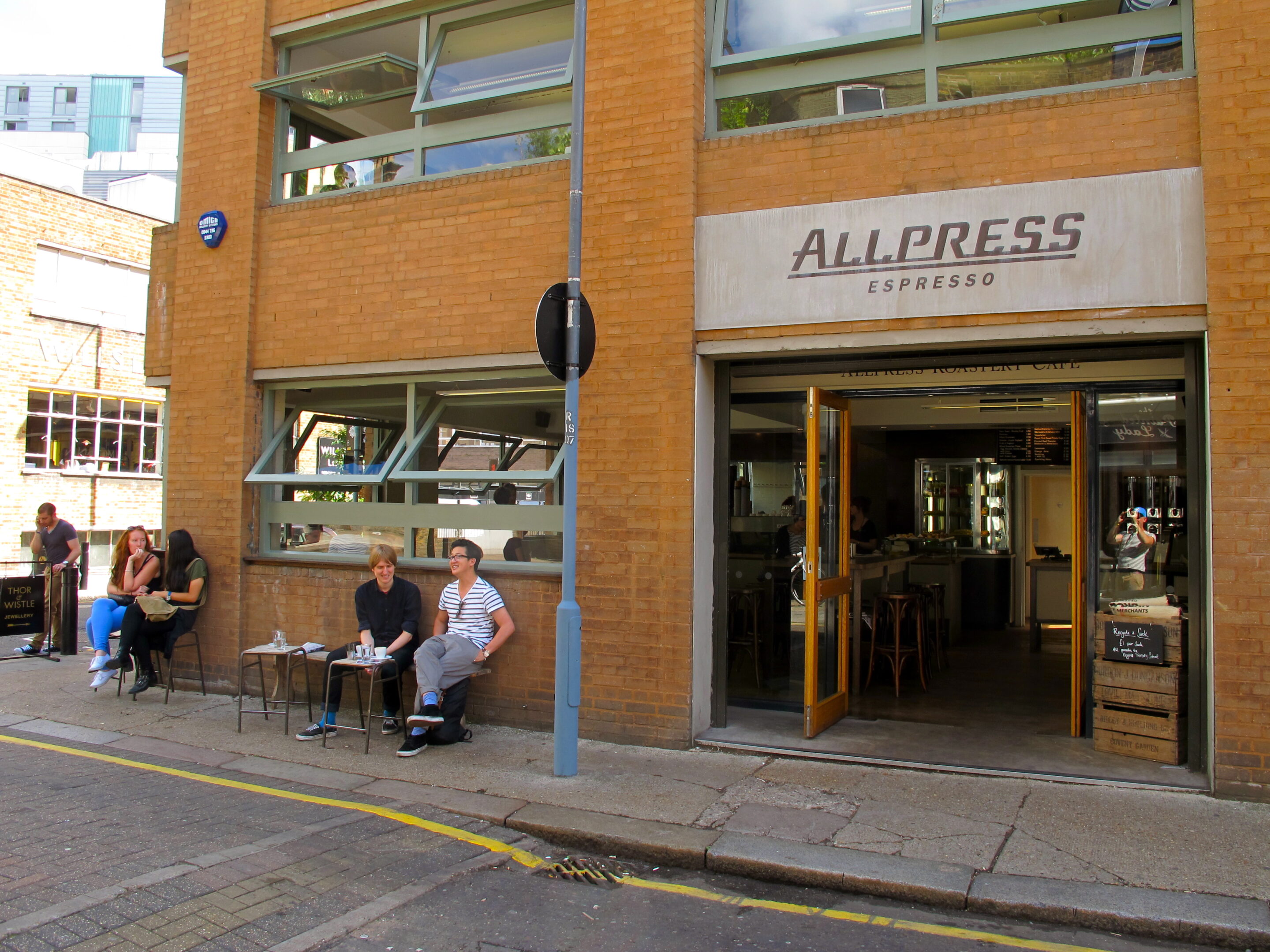 Caravan Coffee Roasters Bankside
This is another Kiwi-led London institution that has been at the forefront of London's food revolution inspired by people from Down Under. They currently run various locations around town but this Southwark location is really handy if you plan to visit Tate Modern or Borough Market and other points of interest in this part of the city.
30 Great Guildford St, London SE1 0HS – Read our full review here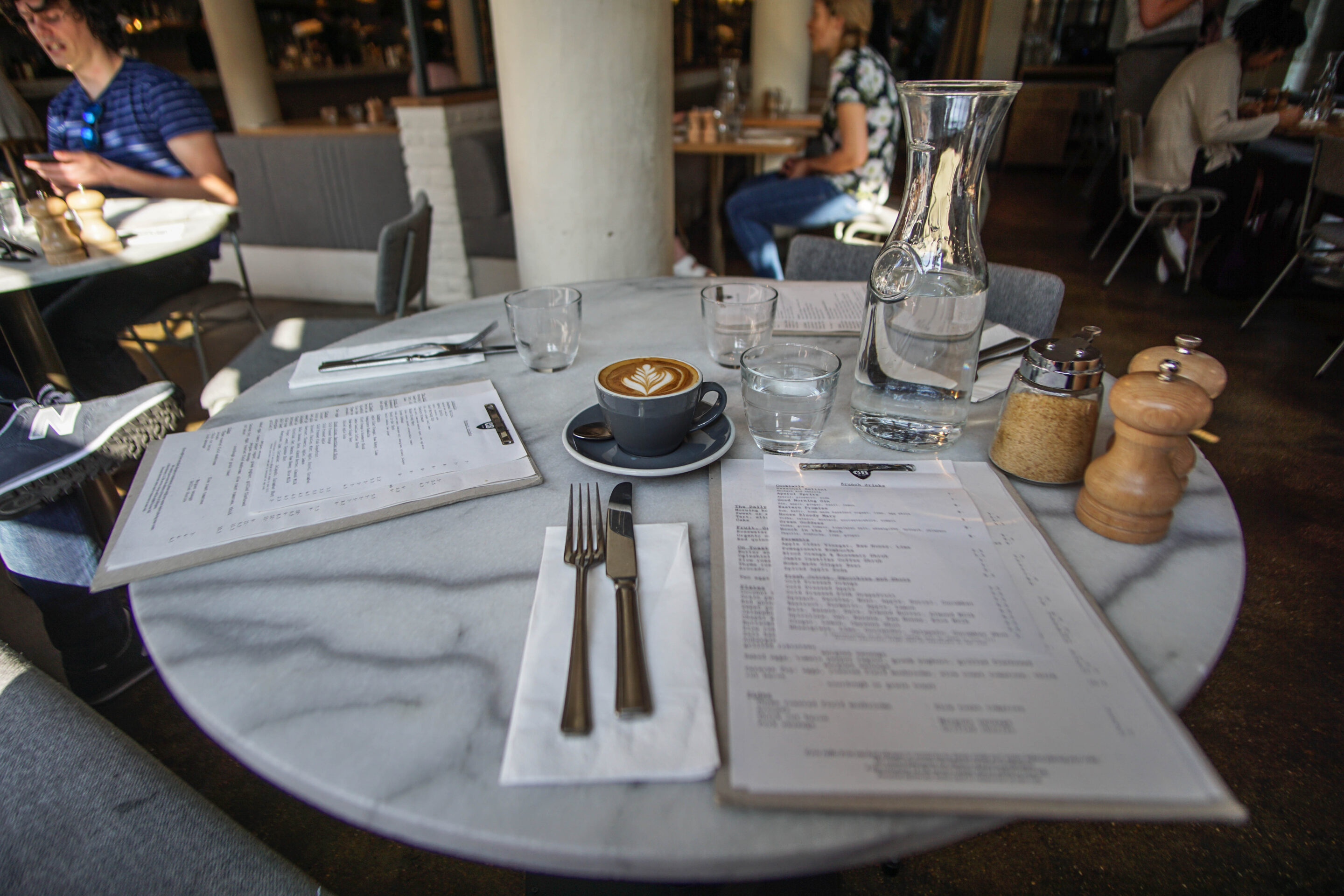 Climpson & Sons Café 
We have a huge soft spot for the lovely people at Climpson & Sons. They have been some of the biggest supporters of The Coffeevine since day one and we absolutely love what they do. Next to their awesome roastery, they also maintain this quaint café on Broadway in Hackney that is one of the best streets to go to in the weekends.
67 Broadway Market, London E8 4PH – Read our full review here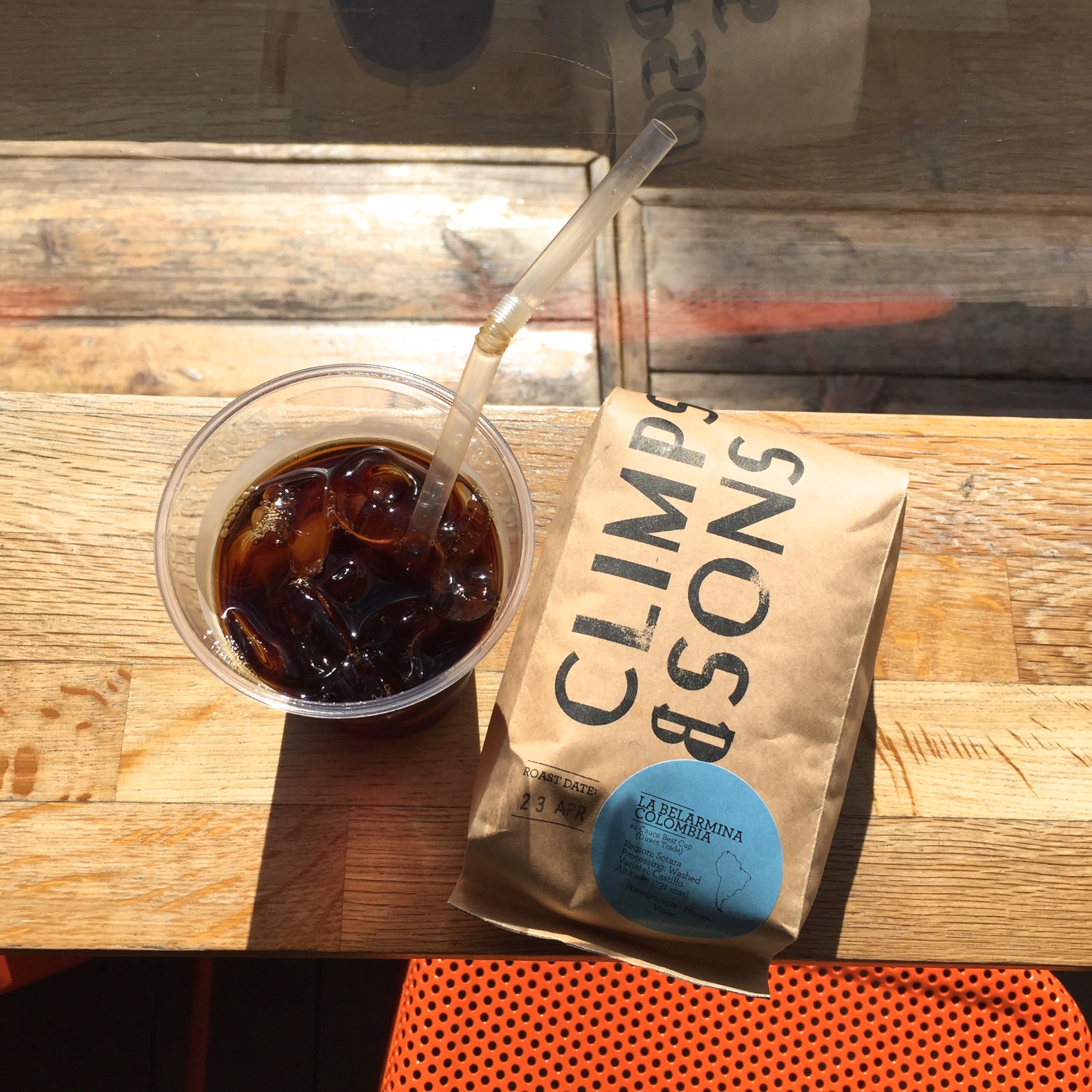 Rosslyn
This lovely café in the Golden Triangle north of the river Thames is a lovely spot that gets tons of traffic during the week and is more chill during weekends. Here they showcase lots of different roasters like Modern Standard, Colonna and Square Mile and the service is absolutely excellent.
78 Queen Victoria St, London EC4N 4SJ – Read our full review here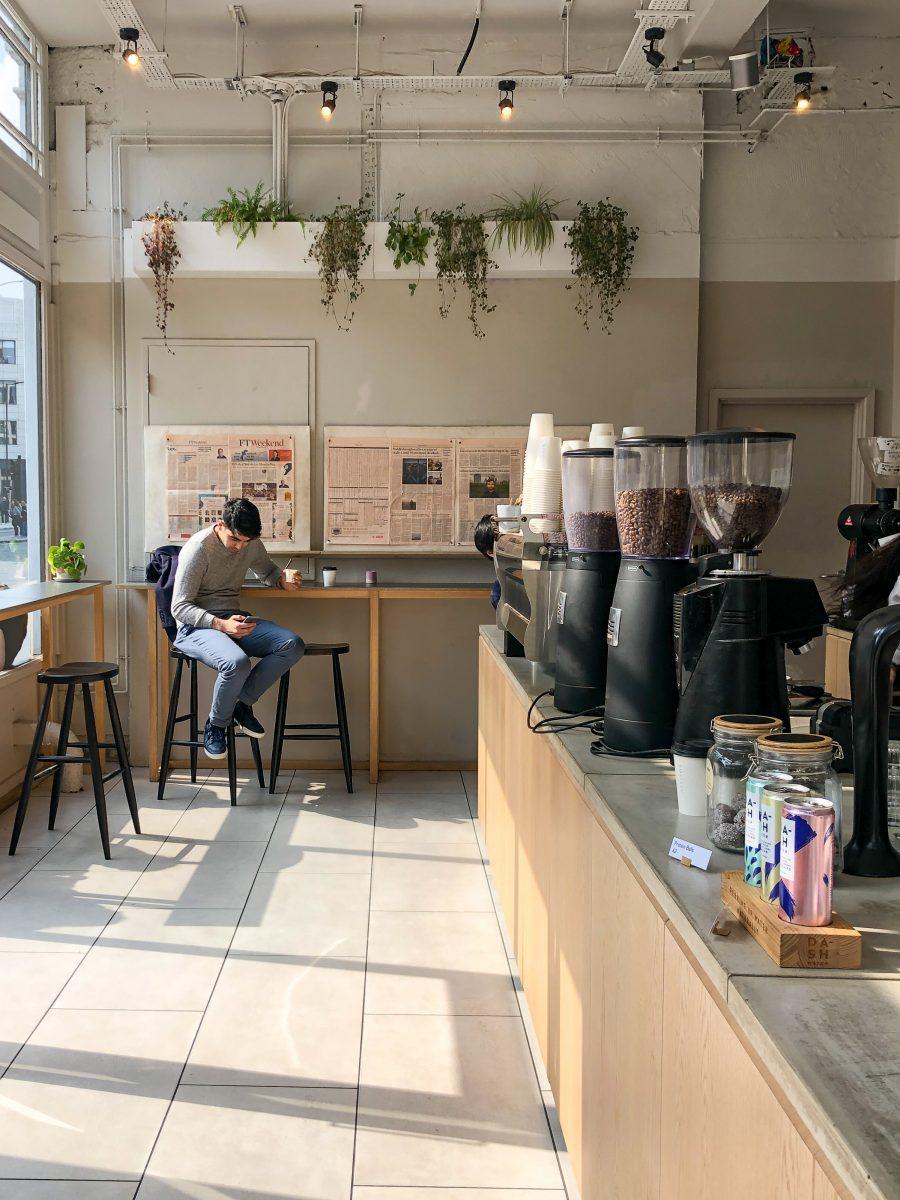 Prufrock Coffee
To most people, Prufrock needs little introduction, but if you do happen to be in the dark about what this incredible coffee-obsessed place is, then you should just visit to see for yourself. Founded by former Barista World Champion Gwilym Davies and Jeremy Challender, Prufrock has been rocking the London coffee scene unabatedly since 2009. A must visit!
23-25 Leather Ln, London EC1N 7TE – Read our full review here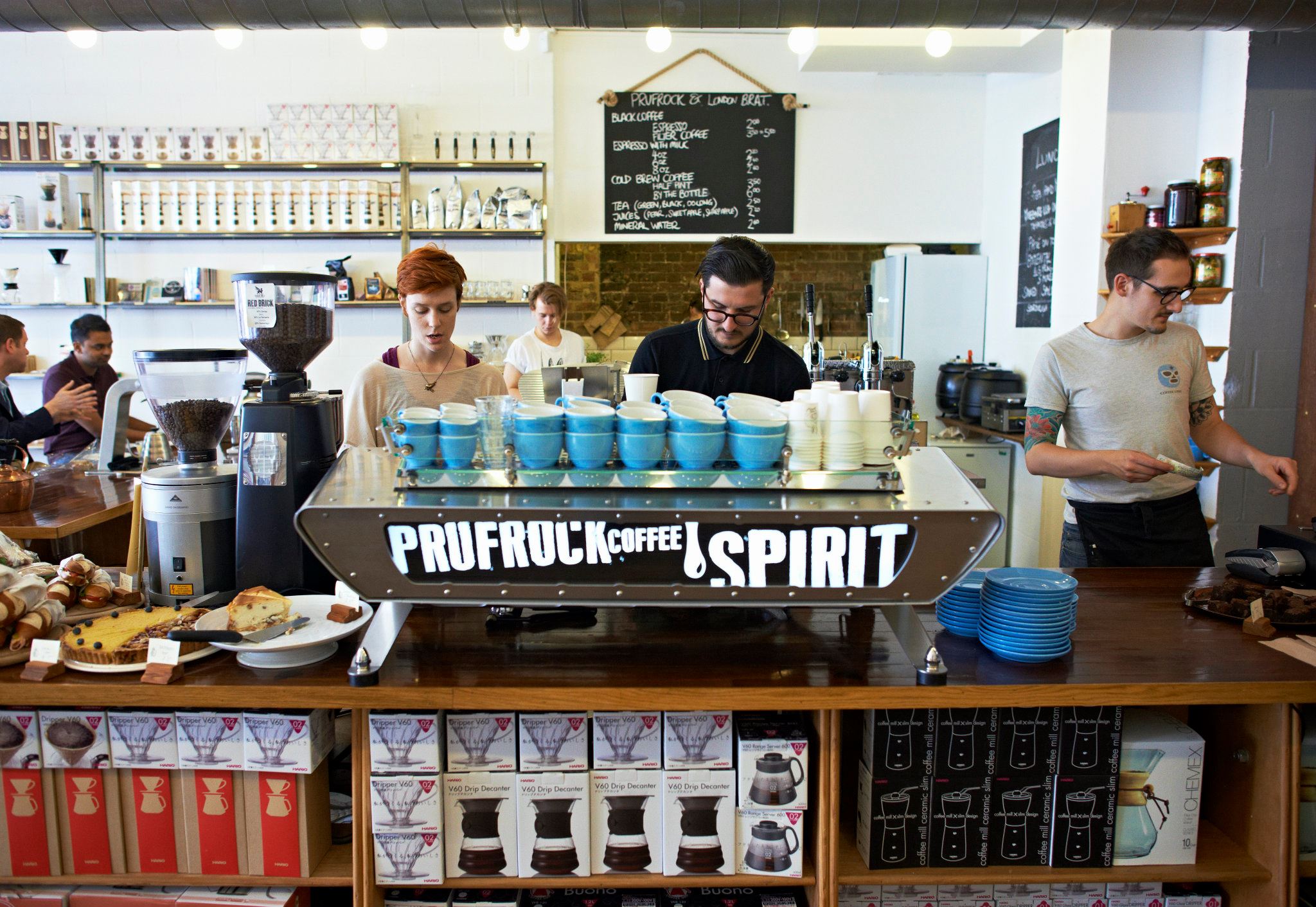 Ozone Coffee Roasters
Like Climpson & Sons and Caravan Coffee Roasters, we count Ozone amongst our close family of superstar roasters who roast and serve some of the best coffees in town. Charismatic owners Lizzie and James Gurr are some of the friendliest people in the scene and make sure that every customer gets the best possible experience. Whether you're just popping in for an espresso or a full-on meal, Ozone is the bee's knees.
11 Leonard St, London EC2A 4AQ – Read our full review here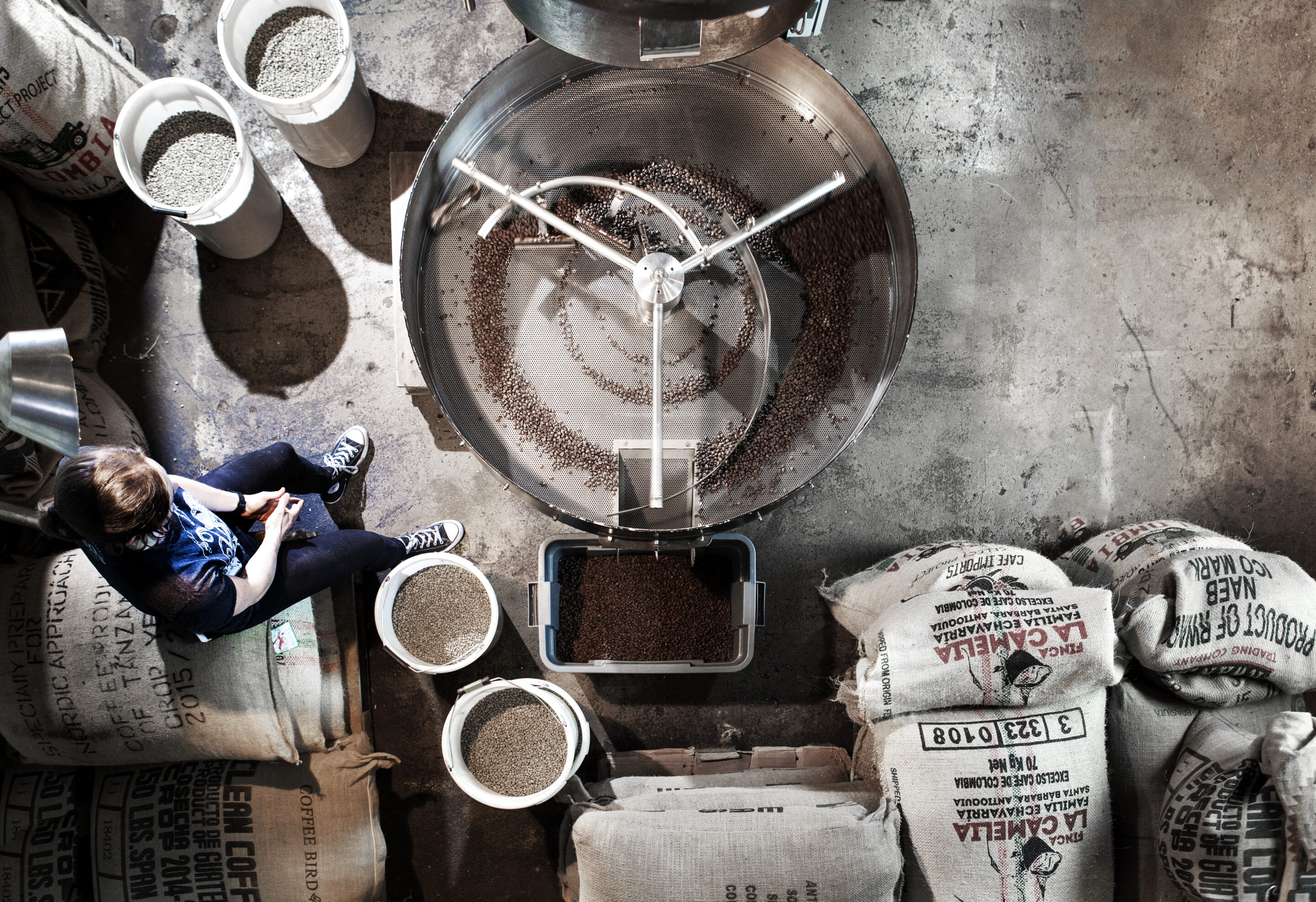 Exmouth Coffee Company
The first café we ever reviewed in London and still one of our absolute favourites. Hidden in plain sight on Whitechapel High Street, this gem of a place has excellent coffee and even better home-baked pastries, cakes and quiches. You literally won't know what to choose, everything looks so damn good.
83 Whitechapel High Street, London E1 7QX – Read our full review here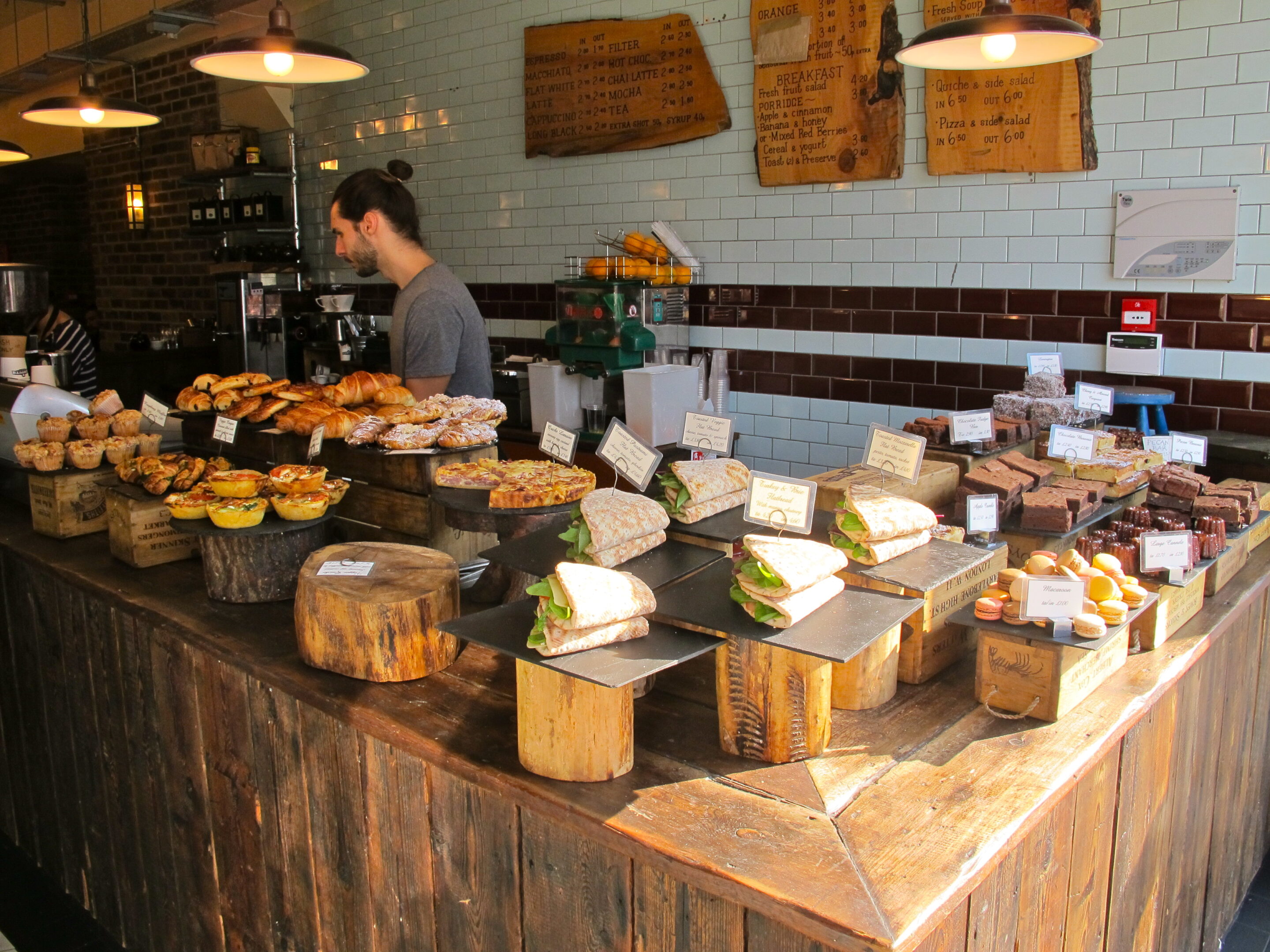 Origin Coffee Roasters Charlotte Road
Origin Coffee from Cornwall is one of our long-term coffee box collaborator and every time we visit the Big Smoke, we have to pop in for a quick coffee at its lovely Charlotte Road café that is conveniently located close to Shoreditch and some of our most favourite hangouts. They now also have a great café with kitchen in Southwark too.
65 Charlotte Rd, Hackney, London EC2A 3PE – Read our full review here.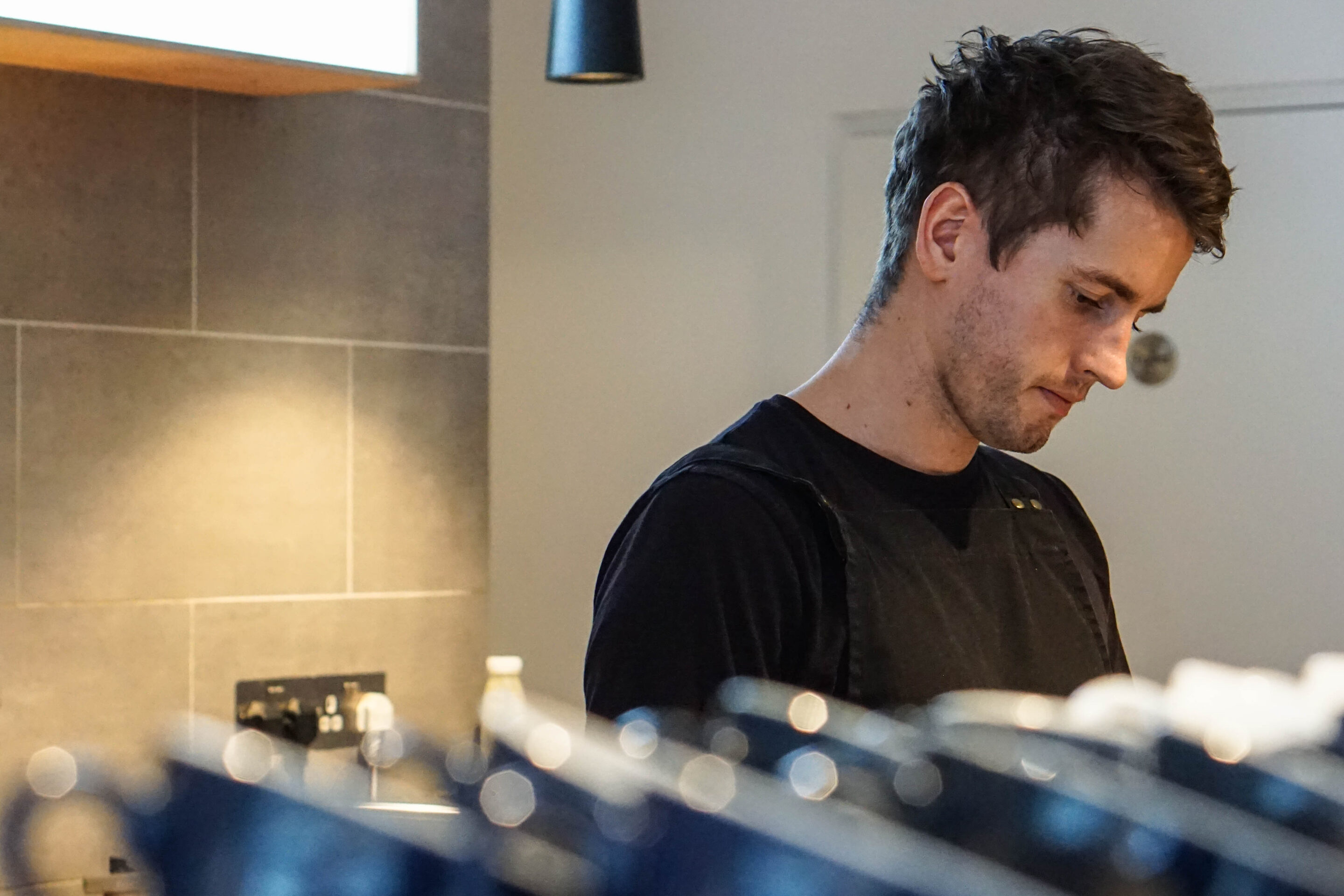 Kiss The Hippo Richmond
This café is one of the more out there type of places, because it's literally out there in Richmond in the far west of London. The Overground end there. That's how far it is. But, it's a wonderful part of the city that feels more village-like and award-winning coffee roaster Kiss The Hippo has its main café and roasting space here. The food is also delicious.
50 George St, Richmond TW9 1HJ – Read our full review here.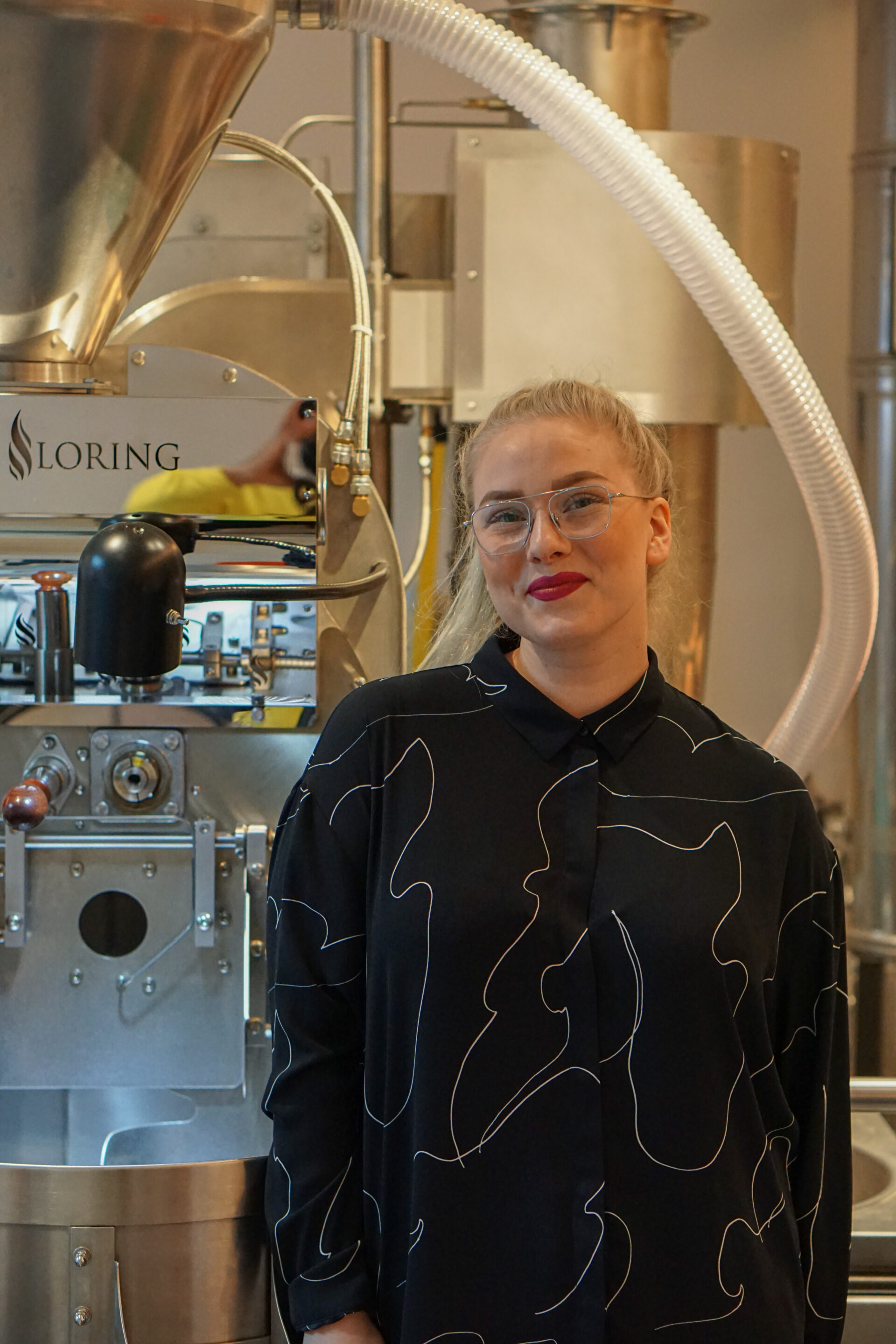 ---
Thanks for reading our London Coffee Guide.
Did you know that we also run Europe's #1 coffee subscription?

Every month, we work with three awesome roasters and deliver their freshly roasted coffees to customers all over the world.